Eirene
over at
My Scrap Shop
made me an awesome
blinkie
which is now proudly displayed on my sidebar. How cool is that?? She is such a sweetheart. It is so amazing to me to receive a gift from some kind soul oceans away from me. Thanks,
Eirene
!
She is having a sale all this month so be sure to stop by and check out her store.
Speaking of
My Scrap Shop
- they have been expanding and just announced their second site Creative Team Call.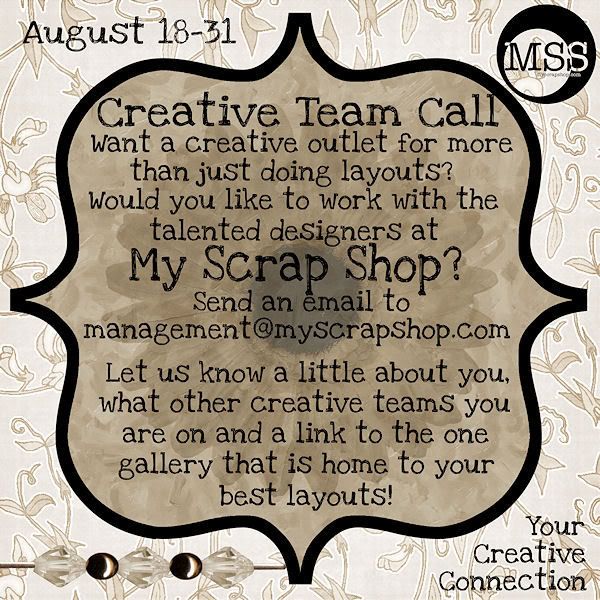 For my CT Kit for this month, I got to pick what kit I wanted to work with. I chose
Jaxon
by
Michelle

Herron
. I was in the mood for some fun colors and this certainly fit the bill.
I don't have a freebie for you today. :( Been a little overwhelmed with work and life in general and really haven't felt that creative.
However, you should check out the Back2School Freebie from Julie. It is.


It coordinates with her new kit, which is on sale now for $3.49.

My oldest starts school next week so I have it all ready to get those photos scrapped.
Since I didn't have any back to school photos to use and really wanted to play with all the fun elements in this cool kit, I found another perfect use for it.

Hope you are having a happy scrapping week!